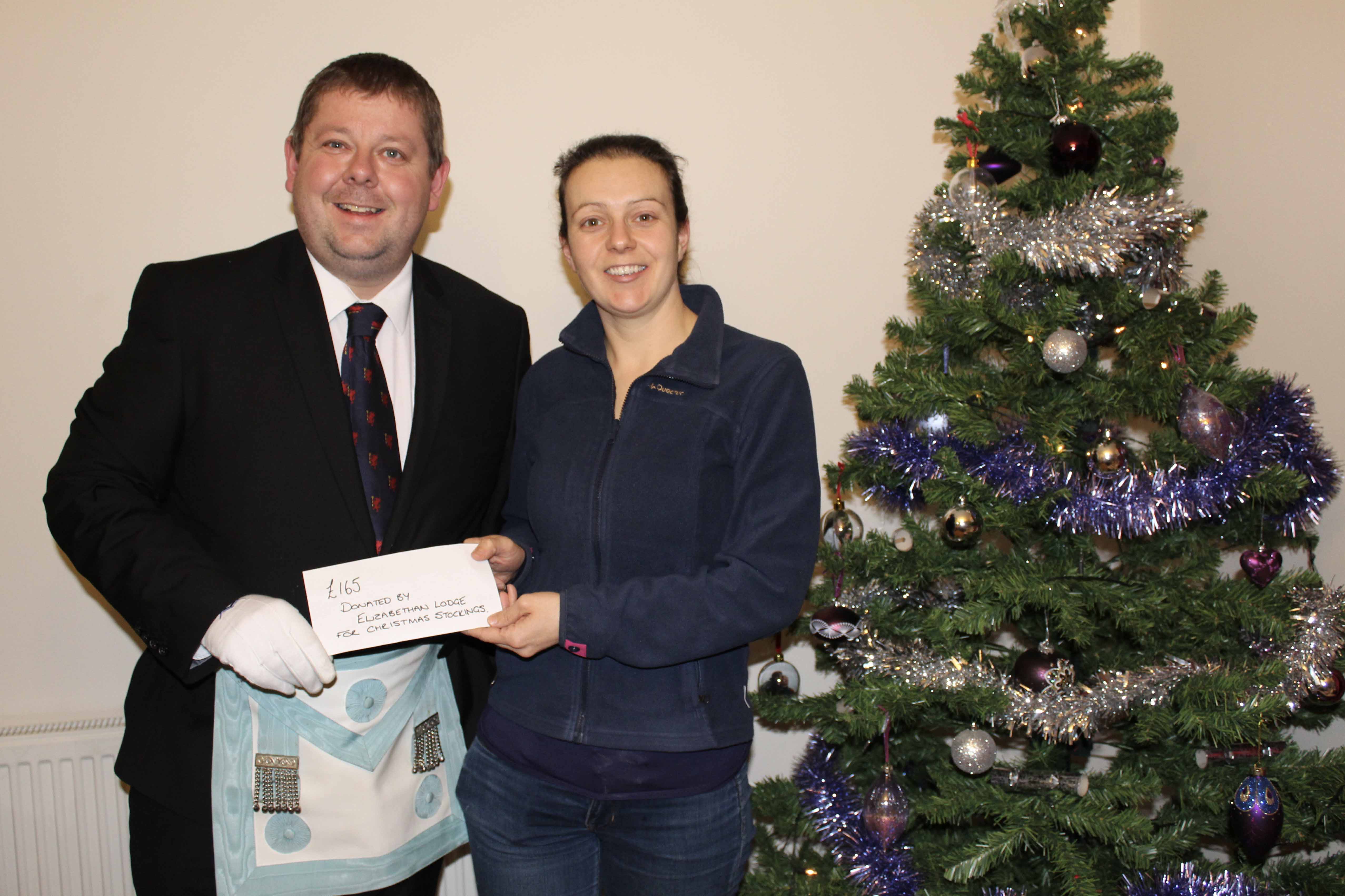 Members of Elizabethan Lodge become Santa for lonely people helped by a Bath support group this Christmas.
The Bath Reablement Team provides short term therapy and support by working with adults in their own home to prevent hospital admission, and to provide rehabilitation and support in order to help people maintain their independence.  It is a free service provided as part of Bath and North East Somerset Community Health and Care Services.
The service continues throughout the Christmas break visiting those people who rely solely on the team for their everyday needs. For many years, staff on the team have received voluntary funding to provide Christmas stockings containing essential products, gifts and food items, often being the only gift those people will receive during the Festive Season.  However, that unofficial funding was withdrawn this year, and it seemed that the team would not be able to provide that extra bit of Festive Cheer for these lonely people this Christmas.
When Bro David Chodkiewicz of Elizabethan Lodge in Bath heard of this issue, he decided to make an appeal to his fellow Brethren at their December meeting.  The Brethren decided to hold an impromptu raffle at the Festive Board, and the resulting funds raised were sufficient to cover all of the costs for the team's Christmas Stockings on the big day this year.  The picture shows Bro Dave presenting the money to team leader Helen Court.